Central Park is one of the wonderful destinations in New York. Which plays a crucial role in everyday life of the New Yorkers. This giant park spread across 843 acres of greenery. With endless paths, many lakes, and ample spaces for the city dwellers to escape from their hectic lifestyle.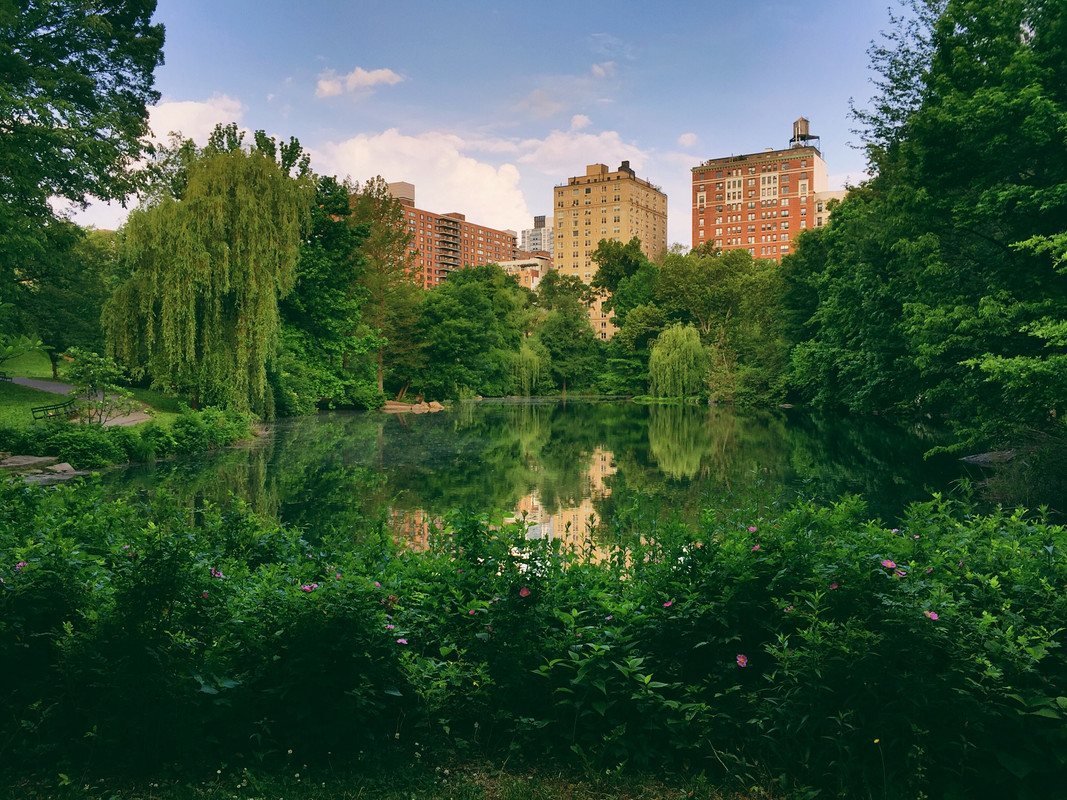 The park was designed back in 1857 by the famous Frederick Law Olmstead assisted by Calvert Vaux. Who succeeded in the contest held by the Central Park Commission for park design. After completion of the initial works, Central Park was first opened for the public in 1859 winter. At that time, it was the first of its kind in the United States under the artificially landscaped category of parks. The designers integrated many pastoral and formal elements in the park design. To satisfy the varying needs of all categories of visitors. You may find nearly anything here from the calm walkways to The Mall or a Literary Walk to the woods and wide of the Ramble.
Central Park is a must-visit destination for the visitors to the New York City. People will surely get impressed with the size and beauty of the park. Making it an ideal place for all to relax and enjoy family fun. Central Park is an ideal place for the picnickers, explorers, nature enthusiasts.  Also for those who want to simply sit at some calm place to read or listen to music.
Central Park also hosts many cultural and artistic events. Including a lot of free entry events, especially during the summer season. For people from all walks of live living or coming to New York, it is surely worth spending a day on the West Side to reap the best out of your visit to Central Park.
Bike Rental services at Central Park
Many providers offer guided bike tours at central park, which helps the biking enthusiasts to enjoy a memorable experience on wheels. These bike tours are a perfect blend of exploring the classic architecture of central park, seeing the historical monuments, movie spots, celebrity sighting and a lot more.
You can rent a bicycle for the tour and explore one of the most famous urban parks in the world in a fully exhilarating way. Bike rental is always better over the walking tours at the giant Central Park as exploring it in full may not be very much possible on foot. You can make the most out of your day at Central Park to explore all locations from the pool and loch to the incredibly designed Olmsted waterfall and Metropolitan Museum of Art.
Very often, the bikers through Central Park are lucky enough to spot the wildlife also through the trees, and it can be an amazing experience to glide through the gentle hills around. Providers offer the assistance of trained guides too to give a description about the famous Hollywood locations for well-known movies like the Friends to You've Got Mail, Big Daddy, and Sex and the City, etc through Central Park bike rental.
Sometimes, you will also see stars like Steven Spielberg or Al Pacino, etc. who are residing near to the park. Biking through the backyards of the New York City is also an enthralling experience not to miss. The bike rental services offer their clients everything they need to enjoy a memorable day at the park.
Advantages of central park bike tours
Fully guided tours by experienced and friendly staff.
Bike rental and guide services come as a package.
The standard tour may be of two hours by covering around 7 miles.
Visit more than 150 Hollywood movie sites.
An opportunity to come across a celebrity often.
The major attractions you see on a full-scale ride also include The Wollman Ice Skating Rink, The Plaza Hotel, The Carousel, etc. An experienced guide will lead you to the top spots along with providing some scope of adventure, along with explaining the pop culture and history of the land for a complete experience.
Bike rental tips
If you are planning a bike rental at Central Park, there are a few things one should know to do it well. A few essential questions to ask yourself are what type of bike is ideal for you and what size will be more comfortable etc. A good bike can be your right companion to enjoy Central Park at best, whereas a bad one can be a disgusting experience.
The type of bicycles
There is a wide range of bikes available for rental, which you can choose based on your needs and preferences.
Road bikes are ideal if you want to move fast and while ringing on the smooth pavements. Cycles are smooth to pedal with skinny tires and are also very lighter
City bikes or urban bikes are also easy to use commuter bikes. These are easy to ride with regular clothing.
Cruiser bicycles may also be available on rent, which is aimed at casual riders. With an upright riding position, cruiser bikes are more comfortable and more balanced with wider tires.
Hybrid cycles offer advantages of the road as well as mountain bikes. With wider seats and upright handlebars, these cycles offer a much comfortable riding position. Cycles can be ridden both on paved and unpaved roads alike.
Size of the bike
When trying bike rental, it is also essential to know the right size for you. Usually, size of a bike is measured from crank to the point where the seat starts. With a standard bike size chart available online, you can choose an ideal one for your purpose. The rental attendant at the bike rental shops can also assist you in finding the proper size o bike to be booked.
On planning to visit Central Park, it is now possible to a pre-booking of bike rental through online at provider websites. It is also advisable to do the pre-booking of Central Park bike rental if you are planning, as most of the times you may find the booking finished if you are planning to rent one after reaching to the destination.